HOMER ALERT. This is straight up nothing but a morale blog, really boosted my spirits. So everyday I watch The Herd. You can thank Weber for getting me hooked on Uncle Colin. He is just fantastic. He says some things that I didn't agree with in the past or literally a day before he says them but when he says them I will then change my mind and agree because he backs them up so well. Today Leahy wasn't there and I was not a happy camper to say the least, need Kristine back.
But after the Herd ends at 3, Fox Sports replays First Things First, which is a debate style show between Nick Wright and Cris Carter (for those uninitiated). It is a better version of First Take IMO. So Uncle Colin finishes up and it comes on and they headline what they are going to talk about, and I hear them say that Nick Wright is going to talk about why the Steelers are his favorite to win the AFC and Super Bowl.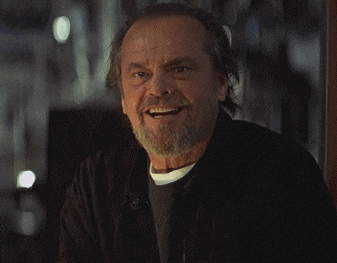 Give that to me. All day, every day. No one agrees with me except Nick Wright I guess. So like I said that he believes the Steelers will win the AFC and the Super Bowl, I am more hopeful and less certain than he is, I still do think that the Patriots and Belichick hold prime, beach-front real estate in the Steelers' brains. But if there is a year for the Steelers to beat the Pats, this is it.
The Steelers are the better team on paper, I think there is little to no doubt about that. Nick Wright mentioned that the Steelers top 2 guys on offense (Brown and Bell) would be the Pats top 2 if they were on the Pats, with the exception of Tom Brady…agreed. He also mentioned how the offense will only get better…agreed. Martavis will be back this week with the starters on Sunday, and Ju Ju has been looking like a legitimate offensive weapon. Also talked about the defense, and how they have been carrying the team somewhat. Love that. Keep giving the ball to Le'Veon, Steelers are 17-0 when he carries the ball more than 23 times, do the math and FEED THAT MAN.
The Steelers have a 14-2 season written all over them. Some may say "But what about the Pats in December". Get that out of my face. Playing the Pats in Pittsburgh…thats a win. I don't care. It may be the best game of the century, but it will be a win. Then the Steelers get home field advantage in the playoffs. As Paul Bissonnette would say "Goodnight Jim Kite".
Never was a big Nick Wright guy. Now…HUGE Nick Wright guy. Totally on the Nick Wright bandwagon.
Steelers about to go into Indy this weekend and stomp all over the place while Andrew Luck says "gosh darnit" on the sideline.
PS- Joe Mixon comparing himself to Le'Veon Bell is laughable.